Eastnet was founded in 2005 by Henrik Hjelm with the purpose to facilitate for Swedish companies to enter the Russian market. Currently Eastnet also offers project management of International projects on a large number of global markets through partnership with AHP International GmbH & Co in Berlin.
Eastnet further assists international companies with business development on the Swedish and Scandinavian markets. 
In addition to consulting Eastnet offers education within project management and international business development.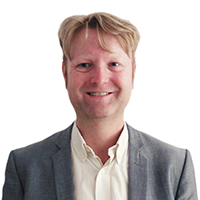 Senior Business Developer
Henrik Hjelm has an MSc in business administration and economics from Stockholm School of Economics and has through own trade and consulting a long and thorough experience of international markets and project management.
Languages: Swedish, English, German, Russian.
henrik.hjelm@eastnet.se
Tel +46 70 495 40 22

MD AHP International
Stefan Peikert holds a MSc in BA from Westfälische Wilhelms-Universität in Münster and has long experience of strategic business development and internationalisation.
Languages: English, German, French, Dutch.
peikert@ahpkg.de
Tel +49 30 756 87 5412